Abbey Excellence
The Belmont Abbey College Journal of Exceptional Achievements
On April 12, students from the Business Leadership Institute welcomed 1993 alum Jennifer Walsh to campus to speak about her experiences as an entrepreneur.  The talk was in a question and
Over a hundred psychology students from five local colleges discussed research, asked questions of a panel of successful alumni, and listened to a keynote lecture on The Science of Success (and Failure) at the 27th annual Central Carolinas Conference in Psychology in the Abbot Walter Coggin Student Center on April 13, 2018.
We just concluded this year's North Carolina State Leadership Competitions, and are so proud of all of the Belmont Abbey students who came out to compete in this year's events. Phi Beta Lambda provides a terrific opportunity for students
Over Spring Break, four Belmont Abbey students (Jessica Camano, Elizabeth Kenney, Talley Britt, and Ana De Los Santos), along with FOCUS Missionaries Cristina and Michelle were blessed to travel to Lima, Peru for a medical mission trip. Along with our student missionary team, we organized a free medical clinic for approximately 800 people in a
RALEIGH, NC –  Charlotte native Jiadira Alexandra Choque Fernandez, a senior at Belmont Abbey College majoring in Elementary Education, received a $2,500 Blumenthal Foundation STEM Scholarship from the Independent College Fund of North Carolina (ICFNC).
Since its inception in 1953, the Blumenthal Foundation has focused the
At its 40th annual meeting, hosted by UCLA in early March, Belmont Abbey College's Dr. Patrick Wadden was appointed president of the Celtic Studies Association of North America (CSANA). CSANA is a scholarly organization that promotes the study of all aspects of Celtic culture and history, including the languages,
Expanding Curricular Excellence with "Great Books": An Interview with Dr. Joseph Wysocki
March 13, 2018 by Shaun Rieley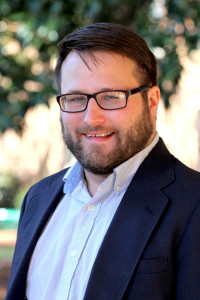 At a time when liberal arts education seems increasingly imperiled by the rise of career-focused and STEM programs, Belmont Abbey College in Belmont, North Carolina has recently founded the Honors College, a program dedicated to
How does a new prospective teacher learn to teach? How do teacher candidates learn to teach students of varying personalities, abilities, and challenges? Enter the Belmont Abbey College Department of Education, providing real-life experiences with real students
Listed are those who were awarded Dean's List and President's List for Fall 2017.
President's List
Dean's List
Retreat led by Fr. Richard Sutter Parochial Vicar of The Cathedral of St. Patrick and Abbey Alum Encounter Retreat Handout