The heart of the abbey education
At Belmont Abbey College, the 50-plus credit core will inspire you to read carefully, think critically, and gain a new understanding of the world around you. You'll explore the history of Western civilization, the classics of Western literature and political philosophy, rhetoric, the natural and social sciences, the Bible, the fundamentals of Catholic theology, and the fine arts.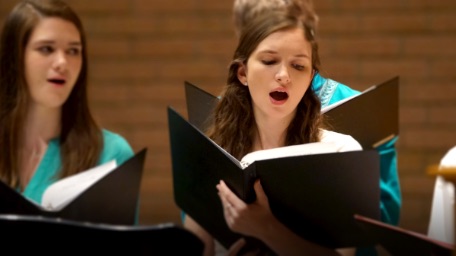 Get an Inside Look at
HOW WE APPROACH THE LIBERAL ARTS CORE
Dr. David Williams, Vice President for Academic Affairs & Dean of Faculty and Dr. Stephen Shivone, Former Assistant Dean for Academic Affairs & Former Assistant Professor of English, discuss the Abbey's unique program.
AUTHORS YOU WILL READ
From Aristotle to Virgil, and from Aquinas to Pascal, our core curriculum explores some of the greatest thinkers and writers of all time. Our students not only gain appreciation for these great minds; they also sharpen their own critical thinking skills.
Learn, Seek, Thrive
With more than 25 majors and 50 minors, you will find a program that captivates you. Explore your options!